Manage your venue finding agency better
When you're booking meeting rooms, event space and hotel rooms for clients, you need the right software to keep on top of it all. You'll have many enquiries to manage in addition to regular clients' needs. Using BookIT, or writing bespoke software, we've specialised in this sector for two decades.
The right software makes your business
We know you'll handle a huge number of enquires. You'll also hold a large amount of data on hotels, venues, and other bookable spaces. On top of this, your clients will expect a fast response and an efficient service.
Your choice of software is critical.
A time-served team of IT specialists, we help you make the right choice. Not just for your software, but for the IT support you'll need in the years to come. With Hoge 100, you're never on your own.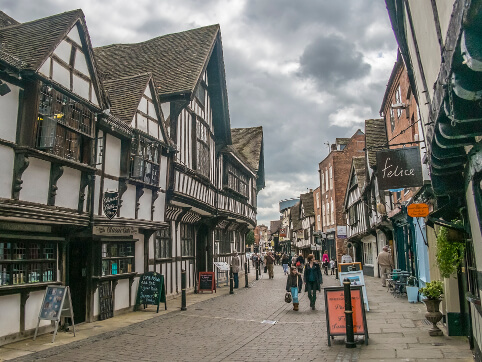 BookIT: The venue finding agency system
Many of our venue agency clients opt for an off-the-shelf system. BookIT was developed in conjunction with leading booking agencies. After countless successful applications, it's the pre-built option we recommend.
Using a Microsoft SQL Server database, BookIT is easy to use, enabling fast and intuitive data entry. You'll wonder how you ever survived without it!
Easy booking for accommodation and events
Step by step, BookIT guides you through the booking process; from hotel or venue selection, to adding guest details or equipment hire. Then, send direct confirmation to your client via email, print, fax, or text messaging.
Book in any currency and feel reassured with every amendment recorded and dated. Set task reminders too, such as updating clients on progress.
Flexible enquiry management
It's never been easier to create a proposal on the system. With BookIT, temporarily hold multiple options, while you wait for your client to choose. Using great functionality, you'll manage every enquiry efficiently.
Simple invoicing
Handling the workload for you, BookIT produces your commission invoices to hotels and venues. Then, easily transfer them to your accounting system (for example, Sage Line 50 or Access Dimensions.
Clear reporting
You'll always have a full picture with incredibly flexible reporting tools at your fingertips. Whether you want a quick summary or full detail, by venue, by client, by guest. You'll always find the answer you need after a few clicks.
Need something different? We'll design it
We know one size doesn't always fit all. For that reason, we're able to design and write software that fits your needs exactly.
For example, we helped one client who had been using BookIT for many years. They'd come to a point where what they wanted wasn't possible with BookIT. So, we created a custom version of the software for them, adding the special features they needed.
This included a web-based management information system to enable clients to login to view bookings and accept new proposals.
We'd love to help your venue finding agency grow with the right software.
Please contact us for a friendly chat and plenty of great ideas.