Software that fits you precisely
Off-the-shelf software has its limits. Your business must mould to fit its structure and there can be compromises to make. If you'd prefer to grow your business with software that exactly fits your requirements, we can design and write it for you. From scratch.
Not always more expensive
Just like a house that's built to your specific requirements, bespoke software offers many positives. Based on your current working methods, you can choose terminology your staff are familiar with. This can reduce training time and significantly increase buy-in.
The cost of custom-built software can be a barrier, but it's not always the most expensive option. Sometimes off-the-shelf software needs a lot of customisation to fit your requirements. In this instance, starting with a clean slate can be easier, and cheaper.
As a team of UK-based developers for pre-built and bespoke software, we'll help you decide which route is best for you.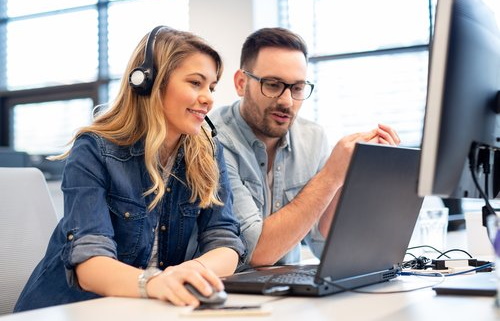 Some of the technologies we've worked with
Browser EFPOS Mobile Hand Held RFID Barcode
OMNIS Studio Microsoft .NET Microsoft SQL Server Microsoft Visual Studio
Cloud software
You might need software to use over the internet. This could be an online booking system, or to provide access to a dispersed team of people.
Many businesses choose the cloud and browser software to keep everything safe and secure in one place. No data loss due to poor back-up. No security risk due to stolen laptops. And you don't have to worry about CD installations or managing upgrades. We handle everything for you.
With your data stored on secure servers and backed up daily, your team can access it 24/7, wherever they are; working from home, the office, or the road, remotely access the system exactly when you need it. Have the tools you need to get the job done well.
"Not many businesses do what we do. No standard software would understand what type of forklift was trained on, whether the instructors were qualified and if the right hours have been done. Our bespoke software does 18 checks automatically. Nothing on the shelf could do that."
Laura Nelson - Managing Director, RTITB
Software for mobile devices (apps)
You'll be familiar with a host of apps for public use. Businesses also use this technology internally. Maybe, you've got a remote sales team, or franchise offices reporting to a central location. Software for mobile devices can be the intelligent choice.
Many businesses receive most of their web traffic from mobile devices. They're simply small, wireless computing devices. Creating mobile apps can benefit your business in terms of user experience and growth.
There are many considerations when incorporating mobile technology into your business. For example, whether to opt for native apps or web apps. We're here to help you determine the right choice for your requirements.
Then, our UK developers will design and build it for you.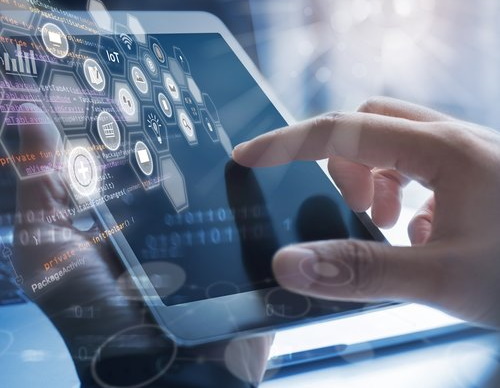 'Fat-client' software
Don't assume all software must be developed 'inside the browser'. Whilst it can be a fast way to deploy simple applications, the browser-based approach becomes expensive for more complex business needs.
Smart Client applications provide a much richer end-user experience. They're less expensive to develop, and they overcome many limitations from using the internet for B2B data management needs.
At Hoge 100, you have plenty of options. Whilst most of our software is written for Microsoft Windows computers using Microsoft's .NET platform, we also write in Omnis and Jade. We also develop software for Microsoft's SQL Server database model.
Whatever your bespoke software needs, we can help.
Want to chat about bespoke software?